I got a new dress to wear to this past weekend's art show, and I LOVE LOVE LOVE it. I'm going to be wearing a lot when the weather allows.
I know this picture isn't full-length but you can get an idea: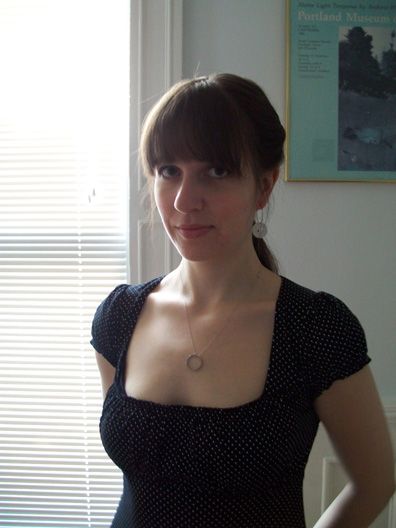 I bought it because it reminds me of Gwen Stefani's dress in the video for "Don't Speak" which came out when I was in 8th grade. I have been looking for a similar dress since that time, and at the age of 27 I
finally
found a reasonable facsimile.
* DRESS: Dare I admit it? Taylor Swift for Walmart.
(I know. Part of my soul just withered.)
* EARRINGS:
Passionflower
on Etsy. CLICK IT!
* NECKLACE: a gift from my mother-in-law