There are no recent photos of Liam here so I thought I'd fill you in, seeing as how he turns one year old in only six days. Mind-boggling.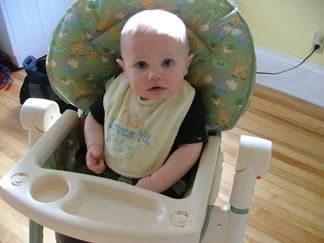 This kid loves bananas. Eating AND wearing them.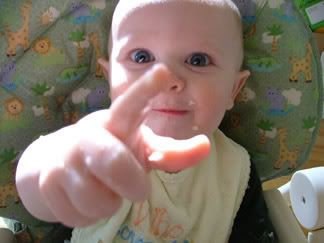 He loves to try to touch the camera, even with banana hands.
This was our first trip to the playground. He gets really excited to wear his hat and sunglasses. I think it's because he knows how cute he looks, or that he's wearing something like Mama and Daddy do.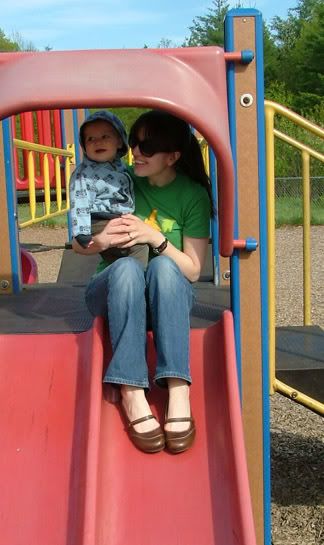 Weeeeeeeeeee!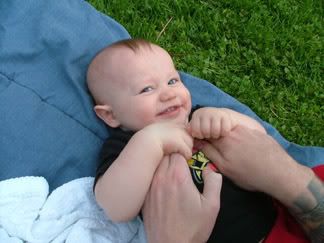 Only his dad can make him laugh like that.
This is only our second family photo EVER, and Gabe's face isn't even complete. At least Liam looks adorable (as always)!