Dear Reader(s?),
I'm going to talk about a potentially controversial subject that I've seen bitchy internet cat-fights over (because what else are BabyCenter message boards good for? You know, aside from trying to vent/learn/teach about our lives as moms? That's right- bitchy internet cat-fights.) and I want to say this is THEORETICAL. This is something some couples think about for fun because we're human, have senses of humor, and it's NOT. REAL.
That's right, ladies and gentlemen. I am talking about The List.
You know. The List of celebrity crushes you'd make it with if ever given the chance. Free pass. And your spouse can't get mad at you for it because of The List. And since Gabe and I have an overly exceptional level of comfort with each other and we have EYEBALLS that recognize the attractiveness in other human beings, our lists are no secret to each other.
And yet! The world still turns! We are still a strong couple! We are not heading straight for divorce because we joke about celebrity crushes!
Plus. You know? I would think it's totally weird if Scarlett Johansson showed up, hit on Gabe and he didn't take the chance. I mean, I would. She's hot.
So here, readers, is My List.
(Please note, I borrowed all of these photos from the internet.)
1.
JOHN KRASINSKI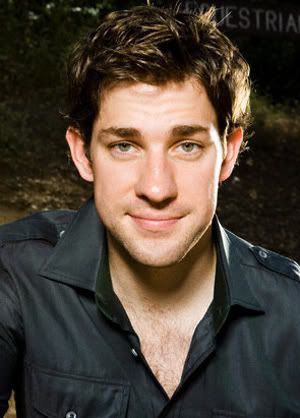 This is no secret to anyone who has ever read my blog in the past. I'm a John Krasinski lover, maybe a little bit too much, and watching him on screen makes me giggle.
YOU KNOW HIM FROM: The Office, duh.
2.
JAMES McAVOY
At first when I saw him as a
faun
in
The Lion, the Witch and the Wardrobe
I was like "WHO IS THAT ADORABLE FAUN, oooh and he plays a cute little flute!" I felt a little weird for being attracted to a half-man/half-goat and then I reconciled myself over the fact that it was James McAvoy, and it was ok.
YOU KNOW HIM FROM: Atonement, Wanted, The Last King of Scotland
3.
PETER SARSGAARD
During a conversation five or so years ago when Gabe and I were talking about The List, I removed someone and added Mr. Sarsgaard. Then this happened...
GABE: Peter Sarsgaard? You think he's cute?
NORA: Cute? No! Are you kidding me?? He is
smoldering
.
(...And that's how I feel about Peter Sarsgaard.)
YOU KNOW HIM FROM: Garden State, Kinsey, An Education
4.
MARK DUPLASS
Mark Duplass is a fairly recent addition to My List, and it's based mostly on his role in
The Puffy Chair
, which you should watch. He seems like he'd be comfortable to hang out with and listen to music. Yes, I definitely make random stuff up like that about people I've never met.
YOU KNOW HIM FROM: The Puffy Chair, Humpday, Hannah Takes the Stairs
(He's currently starring in USA's The League and he used to be in the band Volcano, I'm Still Excited)
5.
MICHAEL C. HALL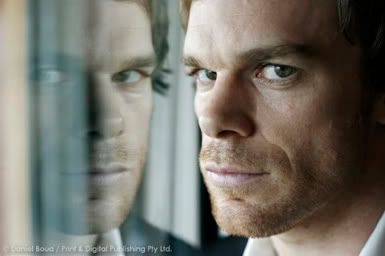 He is the newest member of My List since I started watching Dexter a couple months ago. You know the opening credits where he pulls his t-shirt over his head and stares into the camera? (If not, you can see a photo
here
.) Holy shit. That's why he's on The List. That and the fact that he plays a serial killer who can be a little dopey when it comes to relationships, yet Dexter Morgan is still so likable.
YOU KNOW HIM FROM: Dexter, Six Feet Under
And now I want to hear all about Your List!